Handliner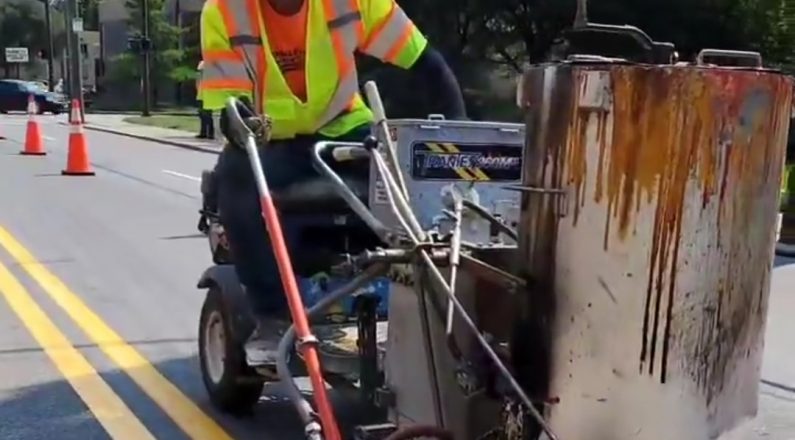 Double Yellow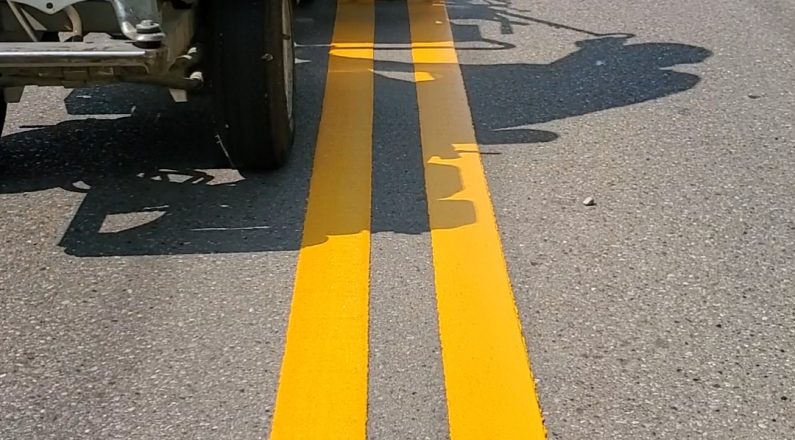 Thermoplastic Pavement Markings
S.O.S is proud to now offer Thermoplastic pavement marking to our list of services.  Thermoplastic pavement marking material is a mixture of dry pigments, glass beads, binder and filler materials.  The material is then heated to a liquid state and applied to the asphalt surface.  We offer two different types of Thermo marking application, extruded and pre-formed.  In the extruded application method, the material is heated in a bulk pre-melter and then transferred to a walk behind handliner applicator where the operator applies the product to the surface.
With pre-formed, the material is formed and pre-cut into letters, numbers, shapes, or symbols and then heat applied to the surface with an infrared heat gun.  These can be just about any shape, symbol, custom logo or design you can think of and can be applied on asphalt or concrete.
The types of markings applied in Thermoplastic are typically solid and dashed lane lines, double-yellow lines, arrows, stop bars, crosswalks, railroad crossing symbols and more.
Thermoplastic markings are beneficial in high traffic areas such as roadways and intersections where durability and visibility are essential.  They are a longer lasting solution compared to traffic paint because they are typically applied thicker than paint and offer a stronger bond to the pavement surface.  The material is quick to apply and dry, which makes it an ideal marking material when working in high traffic areas.