Playground Checkerboard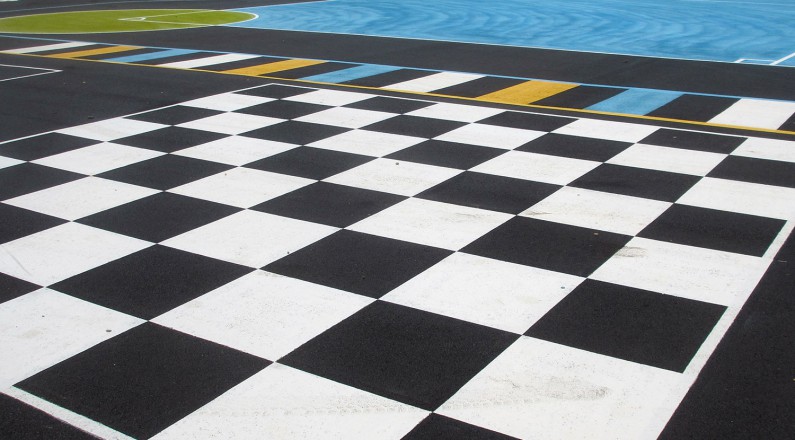 Community Park Playgound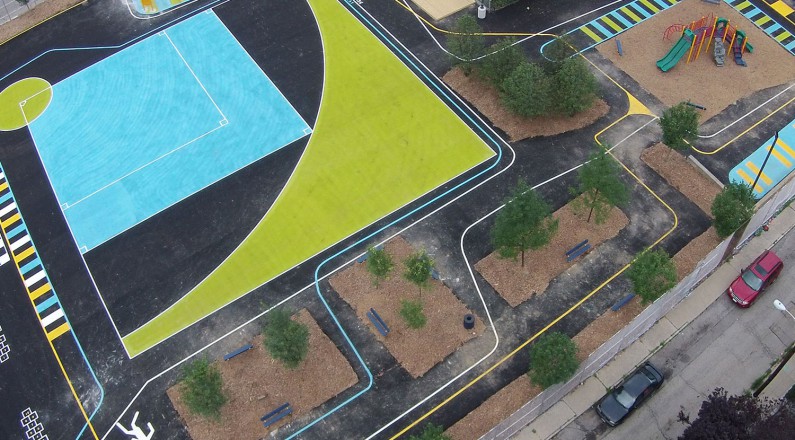 Community Playground Games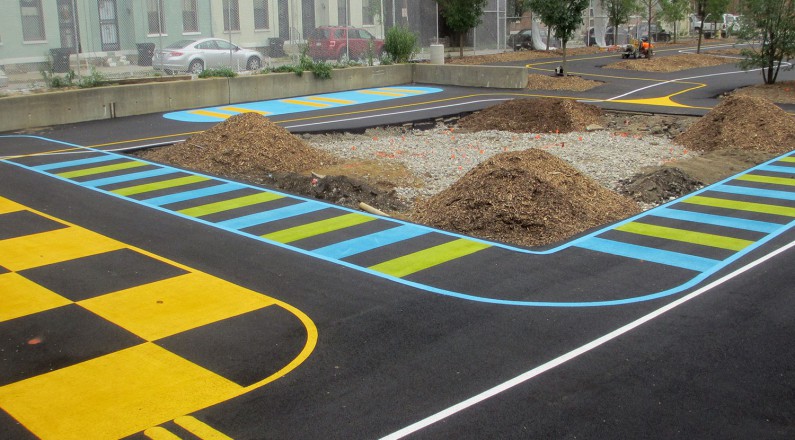 Walking Path Line Striping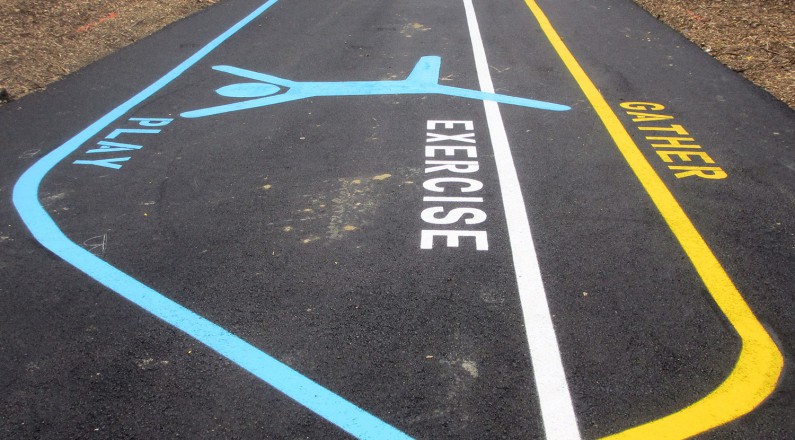 Custom Line Striping Playground Games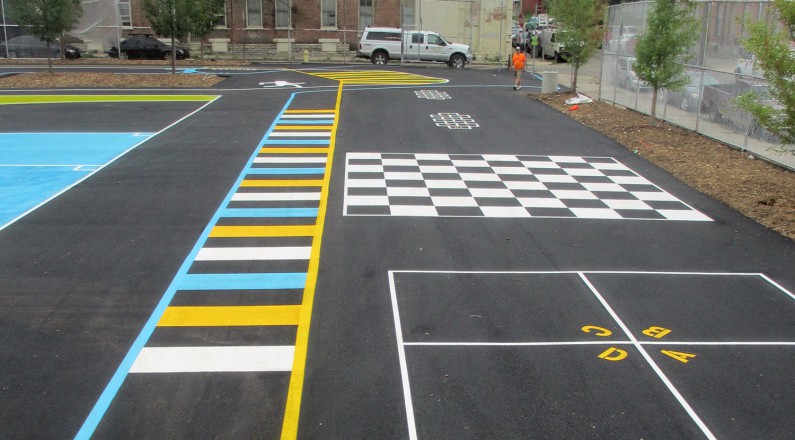 Painted USA Map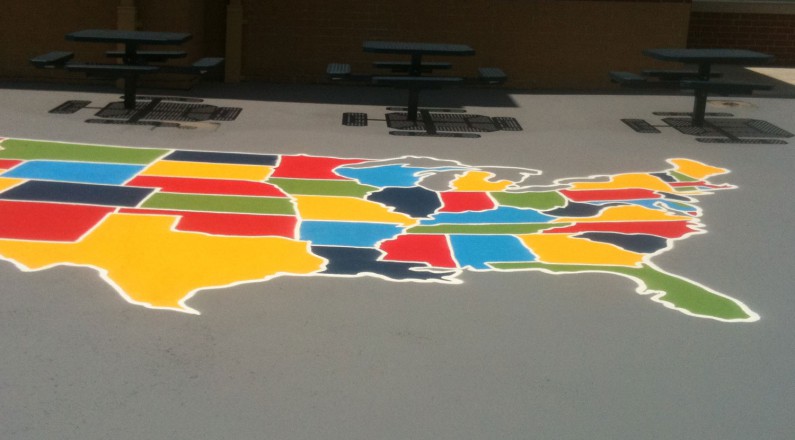 School Parking Lot Playground Games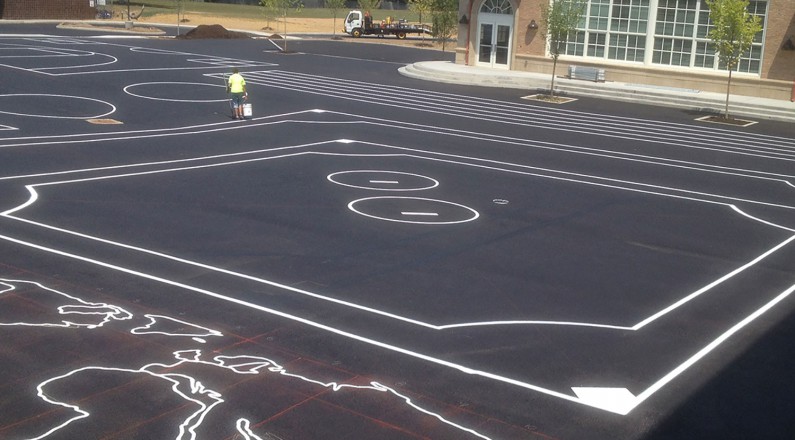 USA Map Line Painting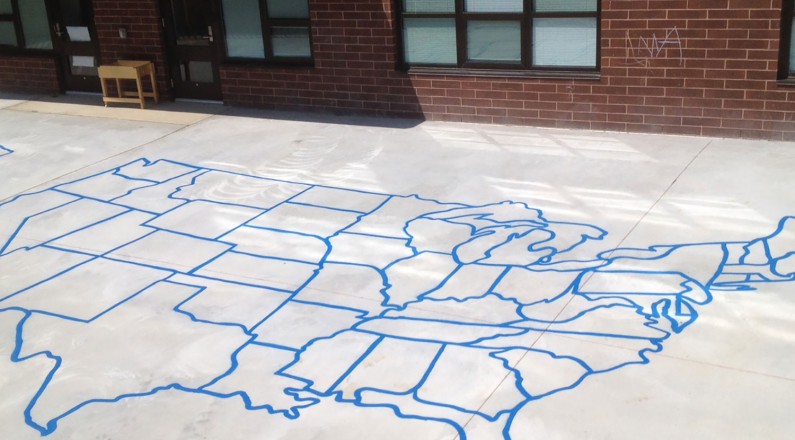 School Logo Painted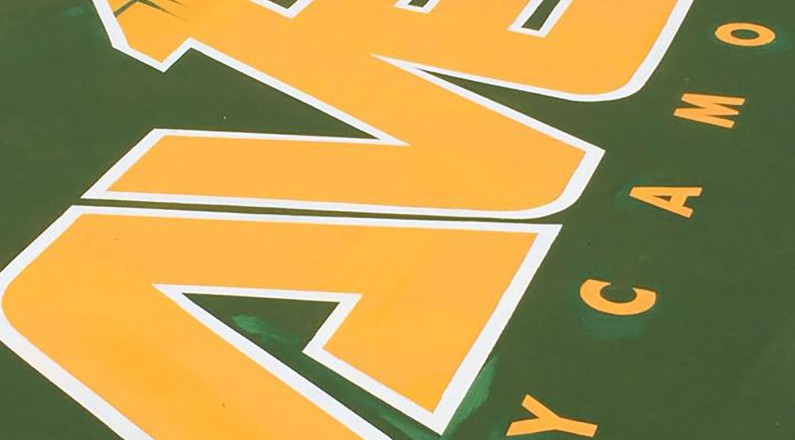 Custom School Lettering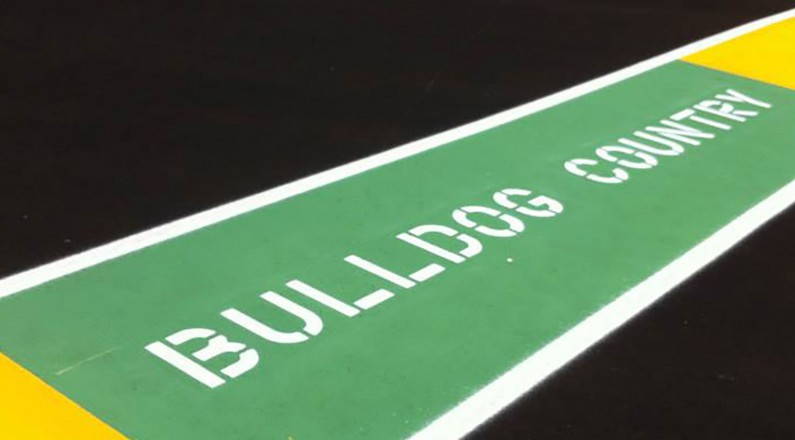 Custom Bulldog Logo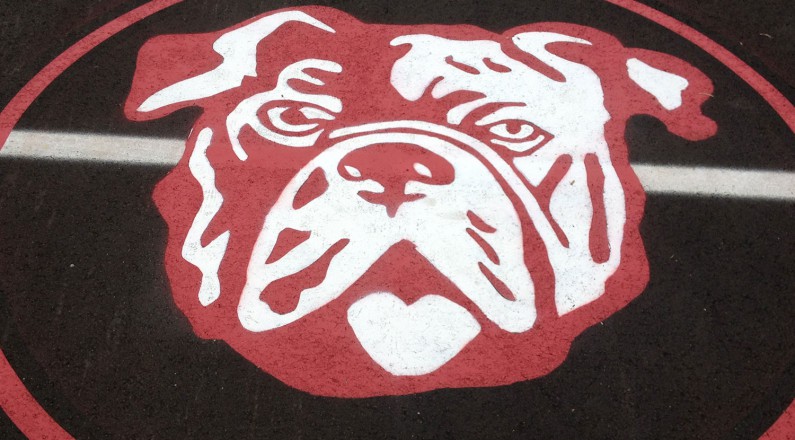 Multi-Color Playground Hopscotch Games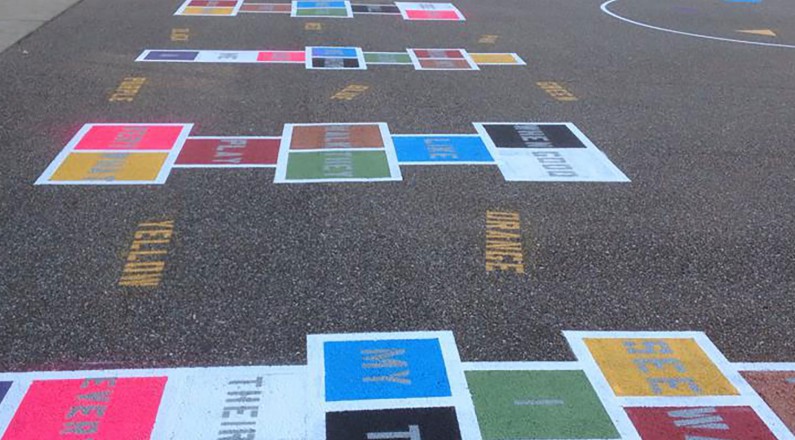 Elementary Games – Painted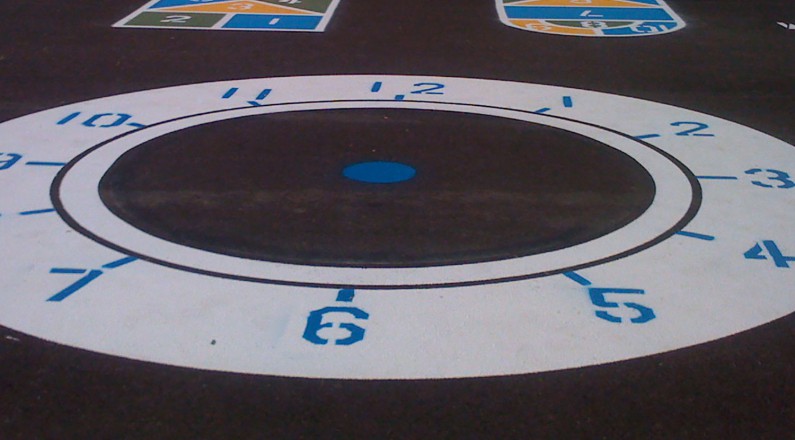 Elementary Playground Games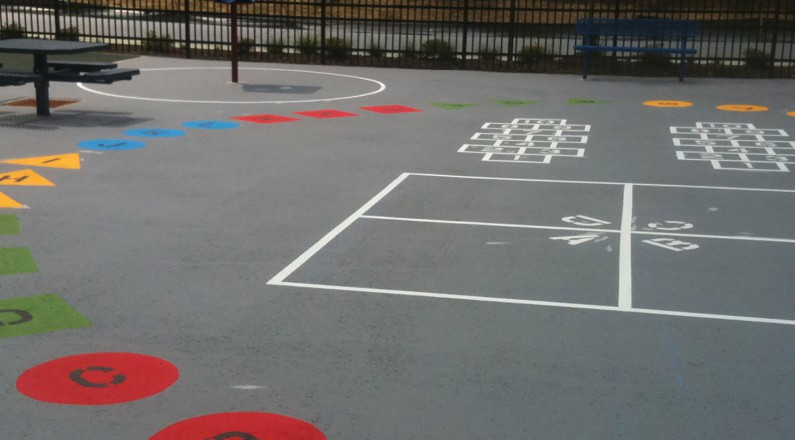 Four Square, Compass, Playground Games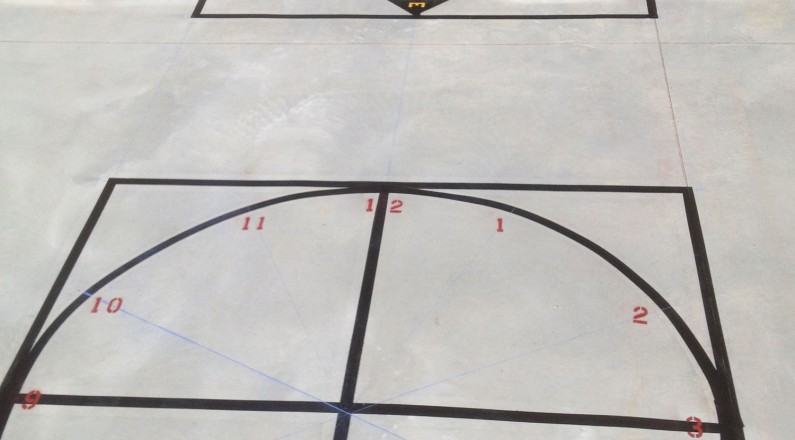 Painted Hopscotch Games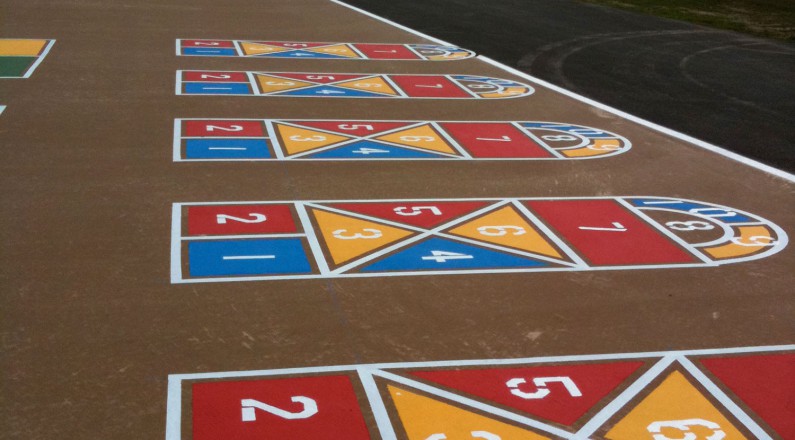 Parking Lot Painted Number Grid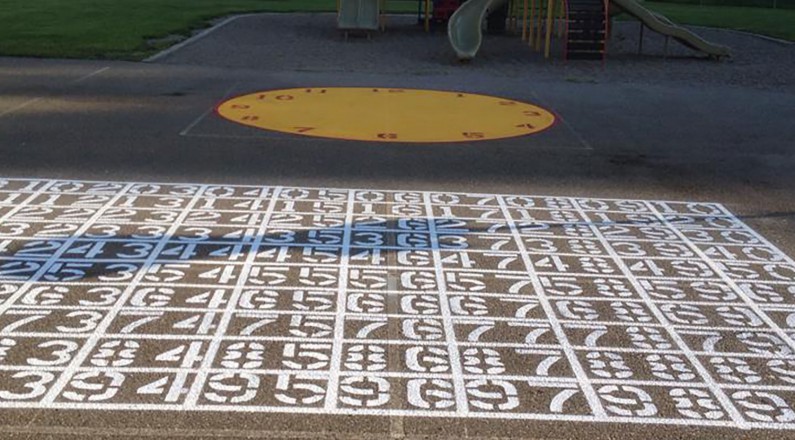 PLAYGROUND GAME DESIGN AND LAYOUT
Providing children with a safe place to play and learn is invaluable.  Giving them a fun and interactive surface makes play physically and educationally beneficial.  We create custom playgrounds to fit your individual needs.  If you can dream it, we can design it.
We can provide:
Maps – USA, World, or Individual States (Outline or Full Color)
Hopscotch and Four-square for Elementary and Primary Grades
Tot Tracks including Alphabet Letters and Numbers
Number Grids/Lines
Sprint Tracks
Kickball and Tether-Ball
School Logos and Custom Text
Compass, Clocks, Custom Games and More!
We are excited to now also provide games in Thermoplastic!  Thermoplastic applied games offer high durability, reflectiveness, and resistance to dirt and oil.  They also offer an increased lifespan up to 4x longer than standard painted games!  Call us today for more information.